NEW WORLD ORDER 2015: The Elites NWO Agenda is Nearly Complete
expand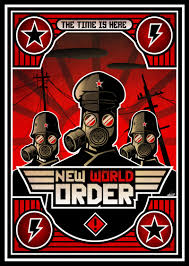 Writing for the Atlantic Council, a prominent think tank based in Washington DC, Harlan K. Ullman warns that an "extraordinary crisis" is needed to preserve the "new world order," which is under threat of being derailed by non-state actors like Edward Snowden.
Countless people will hate the new world order and will die protesting against it.
Views:
John Riley
The NWO will be destroyed By Jesus Christ at his coming they may think they are winning But their success will be cut short and Hell is their destination Thank God
youtube.com

Ken Adachi
The Illuminati is theoldest term commonly used to refer to the 13 bloodline families (and their offshoots) that make up a major portion of this controlling elite. Most members of the Illuminati are also members in the highest ranks of numerous secretive and occult societies which in many cases extend straight back into the ancient world.
educate-yourself.org

Zep Tepi
The New World Order program has been on the drawing board for many decades, despite denials and smears from the proponents, the insidious world domination and control preparations continue being set in place, the secretive terms of One World, New World Order, New International Economic Order etc have now been replaced with the more public term of Globalization.
theforbiddenknowledge.com


---
Понравился наш сайт? Присоединяйтесь или подпишитесь (на почту будут приходить уведомления о новых темах) на наш канал в МирТесен!
1
Показы:

1
Охват:

0
Прочтений:

0
---