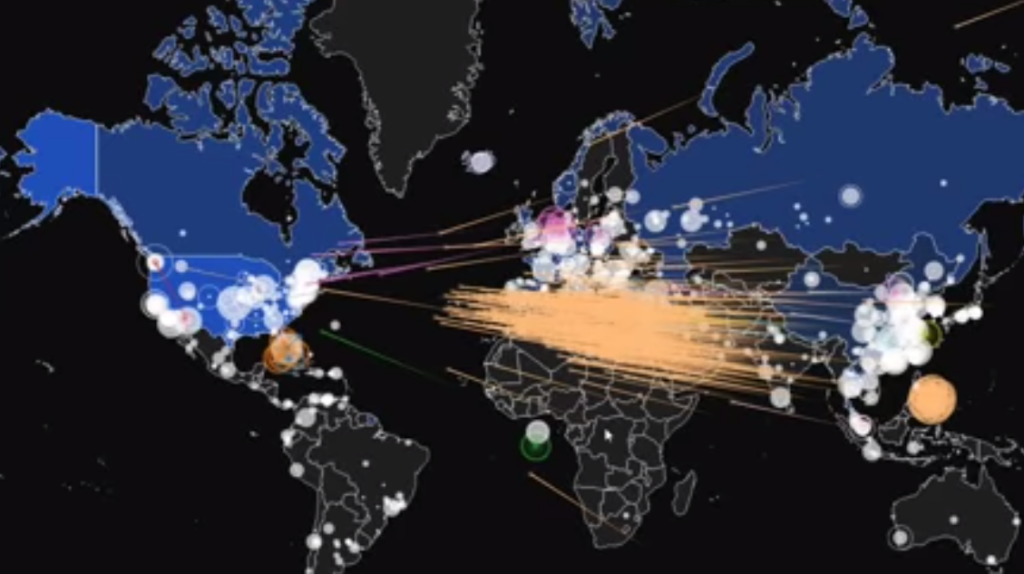 The United States is under constant attack and World War III is on the World Wide Web.
A site at ipviking.com provides real-live streaming animation of the cyber attacks around the globe and the almost-exclusive target is the United States.
Attacks on American computer networks emanate from around the globe, but many – if not most, sometimes – come from China. Interestingly, many attacks come from within the U.S. directed toward the U.S.
It' a frightening image and given the importance of most of our networks, amazing that we are able to thwart all the attacks. Here's a video of what's called a "denial of service" attack, which floods websites with requests to overload them and shut them down.
In one five-minute window, there were over 1,400 attacks on the United States. The second-most attacked region was Hong Kong with only 80 attacks.
The Norse Corporation runs IPViking. They distribute sensors at more than 160 data centers in 40 countries. The sensors pretend to be webcams or routers – they call them "honeypots" because they're irresistible to hackers – and back-trace the origin of the attacks.
The result is an eye-opening glimpse into the cyber threat we face.
---