INCREDIBLE: Ex-CIA agent says Obama had Andrew Breitbart and Tom Clancy Assassinated
expand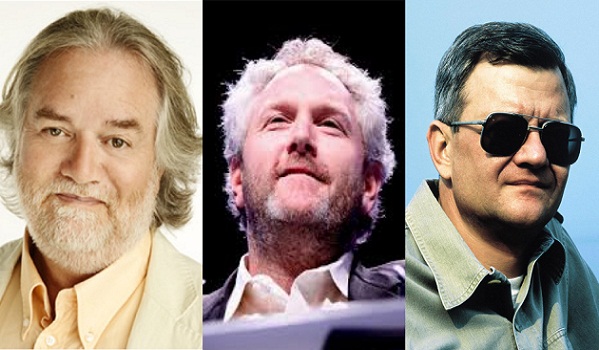 The following account is based on Brandon Walker's post on The Free Patriot blog, Oct. 10, 2013, with additional information I found. Walker is a licensed preacher of a veteran of the U.S.
military and of law enforcement.
Dr. Jim Garrow is the Christian founder and executive director of The Bethune Institute, a charitable organization dedicated to advance education in China via teaching English, giving free books to poor Chinese, and medical scholarships.
Through its branch organization, The Pink Pagoda, the institute also rescues baby girls from infanticide in China, and finds homes for the unwanted girls. Dr. Garrow is credited for saving the lives of over 50,000 Chinese girls for which he was nominated for the Nobel Peace Prize.
Last Sunday, Oct. 6, 2013, on the Now the End Begins Internet radio program, Dr. Jim Garrow (email: drjgarrow@yahoo.com) made a bombshell of an announcement.
Garrow claims that up to a week ago he was a covert CIA agent, but was fired by none other than Obama himself because Garrow told the world (on Alex Jones' radio, Glenn Beck, and several conservative internet mediums) that Obama's U.S. military was purging top brass using a "litmus test" of sorts. High-ranking military officials were being asked "Would you fire on an American citizen?". Garrow claims that if one answered no, you would be fired.
But that's not the bombshell.
Garrow says that he knows Obama had ordered the hits that killed Tom Clancy and Andrew Breitbart!
On the early morning hours of March 1, 2012, conservative media firebrand Andrew Breitbart collapsed on a street near his home in Brentwood, CA. Breitbart was only 43 years old.
On April 21, 2012, the L.A. Coroners Office released its final autopsy report on Breitbart — that he had died from "heart failure." That same day, a forensics technician or criminalist at the L.A. Coroners Office, Michael Cormier, died suddenly from suspected arsenic poisoning after complaining about pain and vomiting. (To my knowledge, we still have not been told the official cause of Cormier's death.)
According to Dr. Jim Garrow, Andrew Breitbart did not die from natural causes, but was killed by the Obama Administration
---
Понравился наш сайт? Присоединяйтесь или подпишитесь (на почту будут приходить уведомления о новых темах) на наш канал в МирТесен!
1
Показы:

1
Охват:

0
Прочтений:

0
---