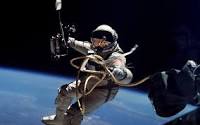 A woman named "Jackie," who claims to be a former NASA employee, called Coast to Coast AM in the U.S. She claimed she had seen evidence of two human figures walking towards the Viking lander on Mars in 1979.
A color mosaic taken by NASA's Mars Curiosity rover Mast Camera (mastcam) shows strata exposed along the margins of the valleys in the "Pahrump Hills" region on Mars in this undated handout photo courtesy of NASA. After 18 months of driving, scientists on September 11, 2014, announced that Curiosity had arrived at the base of Mount Sharp ahead of schedule, thanks to a somewhat serendipitous decision to take an alternative path that would be gentler on the rover's damaged wheels. Within two weeks, Curiosity will reach an outcrop of rock called Pahrump Hills, where the first drill samples of Mount Sharp real estate will be made.
The "former NASA employee" asked the radio show presenter to solve a 27-year-old mystery for her. She claimed she had worked for NASA and that her job was to handle the downlink telemetry from the lander. The Viking lander was the first vehicle to send back pictures of the surface of the Red Planet.
She said that while she was working, she saw two people walking across the Martian surface. She continued that she and six colleagues were watching the footage of the Viking rover moving around on multiple screens when she noticed two men in spacesuits walking to the Viking Explorer from the horizon.
---