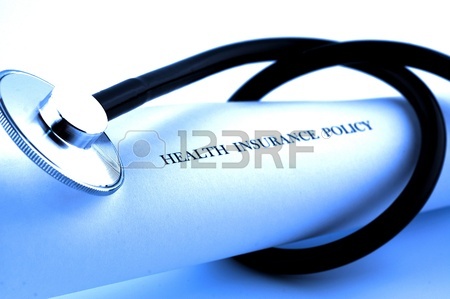 Doctors in several U.S. states are reporting an unusual spike in respiratory illnesses that have sent dozens of children to hospital with breathing problems.
And one expert says it's "pretty likely" that the virus responsible for those illnesses will make its way to Canada, if it hasn't already.
Dr. Anne Schuchat, the director of the National Center for Immunization and Respiratory Diseases at the U.S. Centers for Disease Control and Prevention, told reporters Monday that they began receiving reports in August of a high number of children being admitted to hospitals with severe breathing problems. More than half the children had asthma or a history of wheezing.
A mysterious respiratory illness has sent hundreds of children to hospital in ten U.S. states.
Lab testing revealed that many of the children were infected with Enterovirus D68 -- a rare, but not new, virus that causes symptoms similar to a cold but then worsens.
The first reports came from Chicago and Kansas City, but the CDC says it has since received requests for assistance from 12 states to investigate clusters of illness there, too.
Dr. Neil Rau, a Canadian infectious disease specialist, said "there's a possibility" that he has already seen a few cases of Enterovirus D68 in Ontario without realizing it.
"Anecdotally, I've seen a fair bit of kids and adults with illness that could be compatible with this," he told CTV News Channel Monday.
He said Enterovirus D68 is spreading quickly because it's in the same family as the common cold virus.
One hospital in Denver, Children's Hospital Colorado, says that in the last three weeks, they've seen more than 900 children in their emergency room with symptoms. Of them, more than 80 children had to be admitted.
Lab tests have confirmed the presence of Enterovirus D68 in 19 of 22 specimens sent for analysis from Kansas City and in 11 of 14 specimens from Chicago, the CDC said Monday.
"Admissions for severe respiratory illness have continued at both facilities at rates higher than expected, and investigations into suspected clusters in other jurisdictions are ongoing," the CDC said.
Enteroviruses are a large family of viruses that cause millions of mild infections a year. But fewer than 100 cases of EV-D68 have been ever documented.
Schachat says while the virus isn't new, but infectious diseases experts don't know as much about it as they'd like.
What is known is that the virus causes an illness that starts much like the common cold, with sneezing, runny nose and a cough. But in some patients – particularly the very young – the cough can become severe, leading to difficulty breathing.
Most patients get better on their own within a few days. But many children, including kids with asthma, need to be hospitalized to receive oxygen or to receive supportive care to help with their fever and breathing difficulties.
Infectious diseases expert Dr. Dick Zoutman, from Queen's University in Kingston, Ont., says this strain of virus has caused several clusters of infections in the U.S., Europe and Asia over the years.
"This outbreak, though, seems to be particularly large," he told CTV News Channel.
While there are currently no known cases in Canada, Zoutman said, doctors in here need to be vigilant.
"It's been in Asia, Europe, so why not Canada? It could already be here so we need to be on the lookout," he said.
Zoutman said parents should watch for colds in their children that appear to suddenly become worse, with a fever, shortness of breath, difficulty breathing, and wheezing.
There is no vaccine against enteroviruses, but the best way for children and their families to protect themselves are the same as those promoted to stop the spread of colds:
Washing your hands often with soap and water
Avoiding touching or shaking hands with people who are sick
Cleaning and disinfecting frequently-touched surfaces.
---