US spy planes are flying above Britain monitoring telephone and computer signals in a bid to track down British terrorist Jihadi John and those who are communicating with him.
The aircraft, manned by British pilots and carrying FBI agents, are equipped with technology so advanced they can detect heat coming off a keyboard when a button is pressed.
A source has revealed Jihadi John, who has beheaded three Western hostages on camera, comes from a South London suburb about 10 miles from Central London.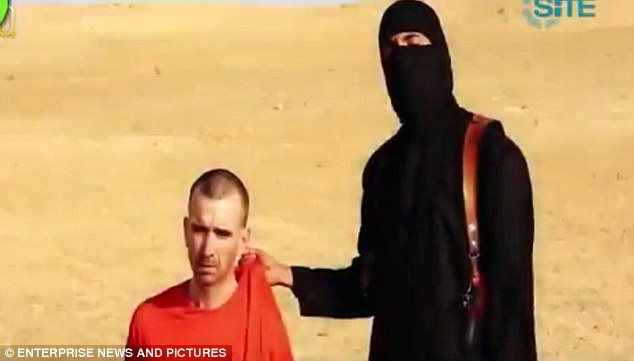 Jihadi John, pictured with British aid worker David Haines, has been identified as coming from a South London suburb 
The signals and data collected by the spy planes is being sent back to the US to be analysed.
An FBI source told the paper: 'Electronic footprints might help us pinpoint the location of the British IS executioner because we believe there are associates of his in the UK who are directly communicating with him.'
Shocking Islamic State (IS) videos have shown a man believed to be Jihadi John executing American journalists James Foley, 40, and Steven Sotloff, 31, as well as British aid worker, David Haines, 44.
International revulsion after the scenes were posted on the internet sparked a massive manhunt by British and American security services and the investigation has now focused on a district about ten miles from Central London.
It's also believed the planes are being used to study the movements of Jihadi John's suspected Midlands associates.
An intelligence services source said the delicate detection equipment on board the planes had previously been used successfully to work out a suspected terrorist's computer password because of the heat signature left on the keys.
The intelligence source said the surveillance plane had recently been used over Birmingham in relation to Junaid Hussain - who is suspected of being one of the so-called 'Beatles' holding hostages.
The planes are understood to be military aircraft which are sometimes used by the police to find escaped prisoners or stolen vehicles.
The US Senate has also offered a £6 million reward to anyone providing information that could lead to the capture of Jihadi John. 
A team of more than a dozen US investigators from an FBI Joint Terrorism Task Force flew to the UK, where they are working with MI5 and anti-terrorist officers from the Metropolitan Police Force to identify the man.
 It is believed family members of Jihadi John have been interviewed by Met officers and an FBI agent.
The source said Jihadi John was known to the security services even before he went to Syria, but had been regarded as a 'low-level player'.
It is believed he did know some of the terrorists convicted in the 2006 'liquid bomb' plot to blow up ten airliners bound from the UK to the US in mid-flight over the Atlantic.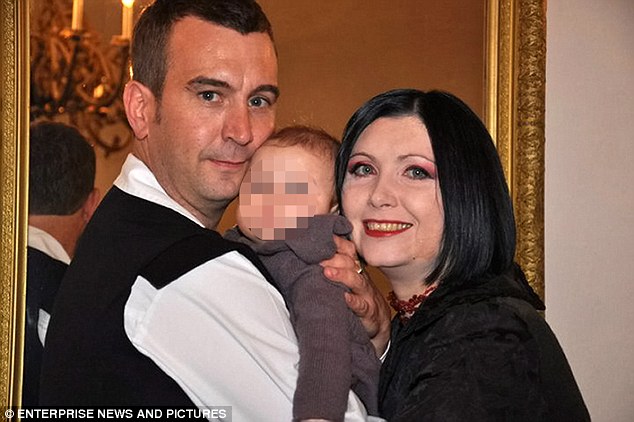 An Italian hostage who was kidnapped with British hostage David Haines, pictured, is wanted for questioning as it is believed he could help identify Jihadi John 
The Metropolitan Police refused to comment on the spy plane tactics.
 Meanwhile, an Italian hostage kidnapped with David Haines is wanted for questioning by investigators who believe he can help identify Jihadi John. 
 Federico Motka was freed four months ago after 14 months in captivity when the Italian government paid a reported ransom of €6 million. 
Now authorities in Rome are urgently trying to track him down.
RAF BRITTEN-NORMANS USED IN THE HUNT FOR TERRORISTS
In 2007 a plot to kidnap and behead a British soldier was disrupted with the help of surveillance aircraft flying over the West Midlands.
It is believed an RAF Britten-Norman Islander plane was used in the hunt for a Birmingham terror cell which was plotting to kidnap a British soldier before beheading him live on the internet.
The Islander is a one or two-seater, low-flying plane with a relatively long range and ability to loiter in the air at low speeds.
The RAF says it uses two of the aircraft in what it calls 'photographic mapping and light communications roles'.
The Army says on its website that the plane is usually employed for surveillance. Its other roles include air photography, 'support to the 'special user' and 'liaison flying'.
---